Eustream
Owns and operates a 2332 km long gas transit corridor in Slovak Republic. Since 1972, Eustream has secured the transmission of more than 2.3 trillion cubic meters of natural gas across the territory of the Slovak Republic. The company therefore successfully continues in the tradition of the Slovak gas industry, which dates back over 160 years.
Its basic objective is international gas transit. In 2015 alone, Eustream transported 55.8 billion cubic meters of gas (591.13 TWh). Thanks to the continual modernization and upgrading of its infrastructure, Eustream ensures the safe and reliable supply of gas to Central, Western and Southern Europe and also in the greatest possible extent reduces gas transportation impacts on the environment. Eustream's business partners include major energy companies from both EU and non-EU member states. Eustream operates a high-pressure gas transmission system that is interconnected with major European trunk lines in Ukraine, the Czech Republic, Austria and Hungary.
more on www.eustream.sk

Gas and Power Distribution
SPP – distribúcia
is the owner and operator of a gas distribution network, which accounts for approximately 98% of the volumes distributed in the territory of the Slovak Republic. The company is responsible for the reliable, safe and efficient distribution of natural gas from transmission networks through gas distribution systems to end customers, and also for securing connection to the distribution network and for meter-readings of consumed natural gas.
The total length of pipelines on all pressure levels operated by SPP – distribúcia is now only a little less than 33.000 km. The company distributes roughly 98% out of total distributed volume of natural gas in Slovakia. Over 94% of all inhabitants of the Slovak Republic have access to natural gas, making Slovakia second in Europe in terms of gas network density. In 2015 the company distributed 4.585 billion m3 of natural gas to its customers.
SPP – distribúcia is the Slovak leader in natural gas distribution delivering its services to 26 users of the distribution network as well as over 1.5 million customers connected to the gas distribution system in the whole of Slovakia.
more on www.spp-distribucia.sk

Stredoslovenská energetika
is a multi-commodity energy supplier in Slovakia. Besides supplying energy, it also offers comprehensive solutions for improving energy efficiency, optimising demand and energy management. It also supplies natural gas to its customers in addition to electrical energy.
SSE controls subsidiaries with electricity generating capacities, including one generating capacity (SSE-PD) providing ancillary services during the day, and also has its own photovoltaic capacities for electricity generation (SSE-Solar).
Through its subsidiary company SSE Distribúcia, SSE is the second largest regional distribution company in Slovakia. It operates an electricity distribution network with a total length of 33,400 km and supplies electricity for more than 700,000 households in Central Slovakia and a part of Western Slovakia.
more on www.sse.sk

EP Energy Trading
is one of the important suppliers of electricity, natural gas and related services to final customers in the Czech Republic and Slovakia. It supplies energy to households, small businesses and large customers, including a number of major companies and institutions in industry, the food industry, healthcare, state administration and local governments. Currently, the company supplies over 50,000 supply points.
An advantage of EP ENERGY TRADING is access to energy generating plants from EP Energy such as the Most-Komořany power station, Elektrárny Opatovice and Plzeňská energetika. Thanks to this, it is now a stable partner for its customers, offering some of the best pricing terms on the market and certainty of keeping contract obligations. In 2015, the company supplied its final customers in the Czech Republic and Slovakia with over 1.8 TWh of electricity and 1.4 TWh of natural gas.
Beyond the deliveries to end customers, the company operates in the wholesale market for electricity and gas, which last year traded 22.6 TWh. The company operates in the market for over ten years and during that time due to its competitive prices, professional approach, flexibility and customer focus built a position as an important trader in electricity and natural gas.
more on www.epet.cz

Pražská Teplárenská
is one of the largest district heating companies in the Czech Republic in terms of the number of operated devices. The company's activities are concentrated on the area of Prague and surrounding areas. Pražská teplárenská covers almost 40% of the market for thermal energy (including subsidiaries) in Prague and delivers heat for more than 270,000 households, numerous office buildings, industrial companies, hundreds of schools and health facilities and other entities. Pražská teplárenská operates three heating plants and four district heating plants, for a total of seven heat sources. As a major source of heat for the Prague Heat Distribution System (PTS) is Elektrárna Mělník I (EMĚ I) – operated by Energotrans,  a subsidiary of ČEZ. Sources for Pražská teplárenská – heating plant Malešice, heating plant Michle and heating plant Krč are operated in the system of PTS for the peak. Furthermore, the heat is sourced from the Device to the energy recovery (ZEVO Malešice, the original name Spalovna Malešice), which ensured also supply steam for the steam subscriptions of Pražská teplárenská. The most important heat supplier for Pražská teplárenská is company Energotrans, the supplies mainly from cogeneration in EMĚ I (EME II) make up to 90.8% of the thermal energy supply to the PTS and 86.7% of the total heat supply of Pražská teplárenská. By the end of 2015 the installed thermal power resources of Pražská teplárenská was 1,054 MW. more on www.ptas.cz

Elektrárny Opatovice
supplies thermal energy for more than 60,000 households in the Hradec Králové – Pardubice – Chrudim area and also for several hundred organisations such as industrial enterprises and administrative, commercial, sport, health and cultural facilities. Elektrárny Opatovice's heat supply system is comprised of approximately 300 km of heat supply networks. In financial terms, EOP is one of the most advantageous heat suppliers in the Czech Republic, steadily supplying heat to customers in Hradec Králové, Pardubice and Chrudim for the lowest long-term prices in the Czech Republic. EOP has 6 alternators that supply altogether up to 2,100 GWh of electricity, which is approximately one third of the demand in the Hradec Králové region. The power station also has the capacity to supply balancing power, which helps to balance supply and demand in the Czech electricity, and it also ensures island operation for a specified area in the case of the collapse of the whole electricity grid. more on www.eop.cz

Plzeňská energetika
is a leading heat and electricity producer in western Bohemia. It operates a CHP plant with a total achievable thermal capacity of 448 MWt and a total achievable electrical capacity of 111 MWe. Plzeňská energetika supplies thermal energy to 30% of all heat customers in Plzeň, in particular households. Plzeňská energetika also operates a back-up unit with an achievable output of 21 MWe. It provides ancillary services for the operator of the Czech electricity transmission system, ČEPS, in particular primary frequency control, tertiary output control and the quick-start balancing capacity, supporting the operation of the Czech transmission system. The back-up unit ensures the stability and security of electricity supply for final customers and its technical design supports very quick recovery of electricity supply in emergencies related to the collapse and recovery of the electricity grid. more on www.pe.cz

United Energy
is an important heat producer in the northern Bohemian region. It supplies thermal energy to 34,000 flats in Most and Litvínov, and also to industrial enterprises, schools, health facilities, offices and various institutions. Part of the thermal energy is sold to the networks of third-party heat distributors. The length of United Energy's heat distribution network, owned by 100% daughters company Severočeská teplárenská, totals more than 140 km of distribution pipes. United Energy operates the Komořany CHP plant near Most, which fires indigenous brown coal in 10 modern fluidised-bed boilers meeting all environmental and public health regulations. Every year, the CHP plant produces up to 10,000 TJ of thermal energy, which is used for electricity and heat production. The Komořany CHP plant generates electricity in 8 turbine generator sets with an aggregate installed electrical capacity of 239 MWe. more on www.ue.cz

Budapesti Erömü
is a modern and leading heat and electricity producer in Budapest, Hungary with total heat and electricity capacity of 1170 MWth and 406 MWe, respectively Budapesti Erőmű produces approximately 57% of the district heating in Budapest distributed by FÖTAV (6PJ p.a.) and 3 to 4% of total electricity demand in the country (almost 1 TWh p.a.). The company has been supplying energy for the capital for more than 100 years. Its basic objective is to generate energy from a clean energy source, at the highest possible efficiency and with a minimum environmental impact, as well as steadily and reliably. As a result of the continuous developments, both heat and electricity are generated at a favourable efficiency and at a decreasing cost level. Due to the benefits of cogeneration, mainly the lower and lower fuel consumption, the environmental impact keeps on decreasing. At present, the emitted pollutants are five times less than before the modernisation programme. With its environmentally friendly and efficient production, Budapesti Erőmű proves that a power plant and the residents can live in each other's direct environment by keeping the other's interests in mind and working for the future generations. more on www.budapestieromu.hu 

Nafta
is a modern company with extensive experience in underground gas storage (UGS). The storage capacity operated by NAFTA currently stands at 2.74 bcm (at standard base conditions, i.e. 15°C; 101.325 kPa; ρ = 0). Working storage volume is a dynamic variable depending primarily on its mode of use by customers.
The UGS facilities of NAFTA are connected to the Slovak distribution grid, transition system of Eustream and Virtual Trading Point in Austria.
NAFTA is a reliable partner in underground gas storage, offering wide range of innovative products and professional services.
NAFTA is also the Slovak leader in exploration and production of hydrocarbons and offers its long-term experience as a partner in a number of international projects.
more on www.nafta.sk

Pozagas
owns and operates an underground gas storage facility near the town of Malacky in Slovakia. Its storage capacity is 0.655 bcm (at standard base conditions, i.e. 15°C; 101.325 kPa; ρ = 0).
Since 1993 the company has earned an excellent record offering underground natural gas storage services. Working in a liberalised natural gas market, being strategically located in the proximity of Europe's main transport routes and the Virtual Trading Point, Austria, as well as owning direct connection to the hub's infrastructure, the company has grown into a flexible and reliable gas storage services provider operating in the region.
more on www.pozagas.sk

SPP Storage
operates the Dolní Bojanovice underground gas storage facility in the Czech Republic; the UGS facility was developed in depleted oil&gas reservoirs and completed in 1999.
Working gas capacity amounts to 0.576 bcm (at standard base conditions, i.e. 15°C; 101.325 kPa; ρ = 0) with 9mcm daily withdrawal rate. UGS Dolní Bojanovice is directly connected to the slovak gas grid.
more on www.sppstorage.cz

Wind Power Plants
VTE Pchery
VTE Pchery, s.r.o. operates wind power plants near the village of Pchery in the Kladno area, with an installed capacity of 2 x 3 MWe. Thanks to these parameters, the Pchery wind power plant is a facility with the highest unit capacity in the Czech Republic. The power plant was put into operation in April 2008, with capital expenditure totalling CZK 190 million.
more on www.vtepchery.cz
Photovoltaic Plants
Greeninvest Energy
Greeninvest Energy, a.s. operates a 4 MW photovoltaic plant in Ladná in the Břeclav area.
Powersun
POWERSUN a.s. operates photovoltaic power plants in Hustopeče (1.1 MWe) and Kyjov (2 MWe).
Triskata
Triskata, s.r.o. operates a 1 MWe photovoltaic plant in Strážske (Slovakia).
Arisun
ARISUN, s.r.o. operates a 1 MWe photovoltaic plant in Strážske (Slovakia).
Biogas Plants
Alternative Energy
The biogas plant in Bošany, Slovakia is a facility using the latest technology in energy exploitation of biodegradable waste. The result of the process is the production of electricity and thermal energy production and certified fertilizers.
more on www.alternativenergy.sk

EP Cargo CZ
The company EP Cargo was licensed as a railway operator in 2010 and carrier certification of the safety of Part A and B, it was granted the same year. The aim of the EP Cargo is offering customers and prospects cooperation in implementing transportation needs among forwarding agents, carriers, manufacturing companies and others.
more on www.epcargo.cz

SPEDICA GROUP COMPANIES
Spedica Group COMPANIES Holding is one of the largest Czech companies active in forwarding and transport services and logistics. Forwarding services offer in international and domestic freight rail, road and combined transport. In its portfolio there is also a licensed freight railway carrier, which is a joint stock company RM LINES. An unforgettable role is played mainly in the transport of agrarian commodities, chemistry, fuel and raw materials for the ceramic and glass industries. In 2016, the holding transported approximately 1.5 million tons of chemical and petrochemical products and fuel, 750 thousand tons of bulk substrates, 550 thousand tons of agricultural products and fertilizers, and 100 thousand tons of paper products. More than 4,000 TEU ranks among the world's major shipowners.
more on www.spedica.cz

AISE
A consultancy specialising in efficient energy use, comprehensive energy services, automation of industrial energy system management, and energy systems and audits.
more on  www.aisezlin.cz

Slovakia
Slovenské elektrárne 
is the largest electricity producer in Slovakia, operating two nuclear, two coal-fired, 31 hydroelectric and two photovoltaic power plants, generating 72% of the country's total electricity production. With installed capacity of 4,301 MWe, it is one of the largest electricity producers in Central and Eastern Europe. Its unique portfolio enables it to produce almost 90% of electricity without greenhouse gases, avoiding 15 million tons of carbon dioxide emissions every year. Slovenské elektrárne also generates and sells heats and provides ancillary services to the power grid.
The company is currently completing units 3 and 4 of the Mochovce Nuclear Power Plant, which is one of only three nuclear power plant constructions currently underway in Europe. It employs directly more than 5,000 workers and creates over 10,000 jobs in the region. With annual investments exceeding 700 million euros, the company has been the largest private investor in Slovakia.
Through its subsidiaries, the company sells electricity, gas, heat and energy services to final customers in Slovakia, Czech Republic and Poland, its client portfolio includes some of the largest industrial enterprises in the region.
More on www.seas.sk

Germany
LEAG
LEAG is the fourth largest power plant operator in Germany and the biggest East German energy company. With 8,000 employees LEAG is also among the biggest private employers in this area. The portfolio comprises mining, refining and generating electricity and heat from lignite. For this LEAG operates four mines, four power plants and one refining plant.
Lignite ensures one quarter of Germany's electricity generation. It is the most important domestic energy resource, independent of imports and has stable prices. Every tenth kilowatt hour electricity in Germany is produced by a LEAG power plant. With this LEAG provides security of supply in the transitional phase of the German 'Energiewende'. The power plants produce electricity and heat on demand at all times. Simultaneously they are able to react flexibly to the fluctuating production of renewable electricity. With billions invested the power plants' emissions have been considerably reduced.
LEAG as a brand stands jointly for two companies: Lausitz Energie Bergbau AG responsible for mining and lignite refining and Lausitz Energie Kraftwerke AG for the power plants. The main area of operation is the Lusatian mining district – the second largest mining district in Germany.
Lausitz Energie Kraftwerke AG operates the power plant fleet. Besides the three Lusatian lignite-fired power plants Jänschwalde, Schwarze Pumpe and Boxberg this includes one unit of the Lippendorf power plant near Leipzig in the Central German mining district.
More on www.leag.de

Kraftwerk Mehrum 
Kraftwerk Mehrum GmbH (KWM) operates a coal-fired power plant with a net output of 690 MW. Mehrum is located between the cities of Hannover and Braunschweig directly on the Mittelland Canal.
The electrical output is enough to supply 700,000 households or about 1 million people with electrical energy, which corresponds to a supply area of the Hannover region. The operating range of the power plant is between 150 MW and 690 MW net. Due to the very flexible design, the system can adapt the power production to the individual needs of the power grid and meet the increasingly fluctuating load requirements due to the renewable energies. The system is characterized by relatively high availability rates and high reliability for the shareholders and for the load dispatcher.
In 1979, the coal-fired power station with a net output of initially 654 MW was put into operation. In 2003, extensive efficiency-enhancing measures were implemented (retrofit measure at the turbine, heat recovery in the flue gas system, optimization of cooling tower installations), which led to an increase in net output of 36 MW to 690 MW today and an increase in efficiency to around 40%. Thanks to these measures, around 80,000 tons of hard coal and around 180,000 tons of CO2 are saved each year in the environmental balance with comparable output. Currently around 120 employees ensure safe operation of the power plant.
More on www.kraftwerk-mehrum.de

Helmstedter Revier (HSR)
is a fully owned subsidiary of Mitteldeutsche Braunkohlengesellschaft (MIBRAG). Its core business is the generation of electricity at Buschhaus power plant from lignite extracted at Schöningen and Profen mines.
Buschhaus power plant is part of the Helmstedt region and reaching the end of a more than 140 year tradition of lignite based power generation. The power plant is located north of the city of Schöningen, Lower Saxony, and was commissioned in 1985. It is a so-called base load power plant generating electricity 24/7 for feed into the 380 kV supergrid. The power plant has a gross nominal capacity of 390 Megawatts.
Since October 2016, the Buschhaus power plant becomes part of the security stand-by mechanism in Germany. By these means, HSR contributes to Germany´s national CO2 reduction targets as well to energy security and grid stability at the same time. After passing the 4-year period of security stand-by mechanism, the power plant will be finally decommissioned.
More on www.helmstedterrevier.de

Saale Energie
is located at Schkopau/Germany and indirectly part owns 42% of the Schkopau Power Plant in a partnership with Uniper Kraftwerke (formerly known as e.on) and sells 400 MW of electric capacity to Vattenfall in Germany. In addition the Schkopau Power plant sells power and heat to Dow Chemical and Deutsche Bahn via Uniper contracts.
The Schkopau Plant burns lignite from the central German field and supplies electricity to the 380 kV grid and to the 110 kV grid of Deutsche Bahn and also supplies power and steam to the chemical factories of Buna Sow Leuna Olefinverbund GmbH (BSL). The two blocks comprising the co-generation plant can be deployed independently to maintain supply.
The Schkopau power plant is not only a link in East Germanys power supply but also an important economic factor for the entire industrial region by supplying reliable energy to the chemical industry, the railway and the public grid.

Italy
EP Produzione
operates a total generation capacity of 4.3 GW through five gas-fired power plants and one coal-fired power plant in Italy, making it one of the most relevant power generation players in the country. EP Produzione efficient and high-performance power stations are managed according to the highest environmental, safety and reliability standards.
EP Produzione includes hard coal power plant Fiume Santo on the Sardinia island with 598 MW of installed capacity, which is considered to be one of the most important industrial facilities in the northwestern Sardinia. The company also operates five gas power plants mainly in the north of Italy – Livorno Ferraris, Ostiglia, Tavazzano and Montanaso, Trapani and Scandale power plant. The last power plant is managed by Ergosud, a joint venture between EPH and A2A.
EP Produzione pays serious attention to sustainability and puts the health and safety of his employees and the environment always at the center of his strategic decisions. All EP Produzione power plants are registered under EMAS, ISO 14001 and OHSAS standards.
More on www.epproduzione.com

United Kingdom
Eggborough Power
is a 2000MW coal-fired plant, that's enough to power 2 million homes, equivalent to the area of Leeds and Sheffield. Construction of the power station began in 1962 and it began supplying the National Grid in 1967. The Station fitted Flue Gas De-sulphurisation (FGD) equipment to two of its units, at a cost of £80m. Full commissioning of this was achieved in 2005, allowing the Station to meet its annual emission limit for sulphur as agreed with the Environment Agency. Also in 2005 a retrofit turbine upgrade was carried out to increase the Station's efficiency and flexibility by improving part-load and two-shift operation.
During 2007 BOFA (Boosted Over Fire Air) plant was installed at Eggborough in order to reduce emissions of Nitrogen Oxides into the atmosphere. In addition to the power station, Eggborough Power Ltd also manages the Gale Common ash disposal site. The Gale Common site has been in operation since 1968 and accepts pulverised fuel ash (PFA) from Eggborough.
On the 8th February 2016 confirmation was given that Eggborough Power Ltd had signed a Supplemental Balancing Reserve (SBR) Contract with National Grid to provide extra capacity during the winter of 2016/17, covering 775MW of capacity to be delivered by two of Eggborough's four Units.
More on www.eggboroughpower.co.uk

EP Langage
is gas-fired power station located near Plympton, Devon in South West England. Construction of the site started in 2008 and was commissioned in 2010. Total site capacity is 905 MW. High pressure steam system enables market leading efficiency (51,5%), flexible design is capable of 2-shift operation and minimum load, enhancing plant option value. 2 to 1 configuration provides increased flexibility to National Grid for alternative services helping grid stability.
More on www.epuki.co.uk

EP South Humber Bank
is gas-fired power station located near Stallingborough, England. Total installed capacity of the power plant is 1310 MW. Site consist of Phase 1 and Phase 2, which are separate power plants with one combined TEC and has flexible design capable of 2-shift operation and minimum load, enhancing plant option value.
More on www.epuki.co.uk

Slovakia
Slovenské elektrárne 
is the largest electricity producer in Slovakia, operating two nuclear, two coal-fired, 31 hydroelectric and two photovoltaic power plants, generating 72% of the country's total electricity production. With installed capacity of 4,301 MWe, it is one of the largest electricity producers in Central and Eastern Europe. Its unique portfolio enables it to produce almost 90% of electricity without greenhouse gases, avoiding 15 million tons of carbon dioxide emissions every year.
More on www.seas.sk

Germany
VTE Mibrag
In 2010, MIBRAG NEUE ENERGIE put into operation the "Am Geyersberg" wind farm on the site of the Schleenhain mine near the town of Groitzsch (Germany), with a total installed capacity of 6.9 MW. The wind farm consists of 3 Siemens wind turbines. The costs of this wind farm project totalled more than EUR 9 million. MIBRAG Neue Energie strives for further development of wind power in area of surface mines owned by company MIBRAG.
More on www.mibrag.de

United Kingdom
Lynemouth Power
is located in the Northumberland coastal community of Lynemouth and has generated electricity from coal since 1972. The plant was originally built, owned and operated by Alcan with the purpose of providing safe and secure energy for the production of aluminium at the adjacent Lynemouth Smelter. Our exciting plan is to convert the power station from coal burn generation to biomass. On completion, the power station would be able to supply the National Grid with up to 395 megawatts of low carbon electricity. Their 135 employees each have an important role to play in generating safe and sustainable energy.
More on www.lynemouthpower.com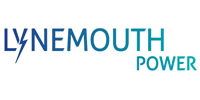 Germany
LEAG
LEAG is the fourth largest power plant operator in Germany and the biggest East German energy company. With 8,000 employees LEAG is also among the biggest private employers in this area. The portfolio comprises mining, refining and generating electricity and heat from lignite. For this LEAG operates four mines, four power plants and one refining plant.
LEAG as a brand stands jointly for two companies: Lausitz Energie Bergbau AG responsible for mining and lignite refining and Lausitz Energie Kraftwerke AG for the power plants. The main area of operation is the Lusatian mining district – the second largest mining district in Germany.
Lausitz Energie Bergbau AG is responsible for the four Lusatian opencast mines Jänschwalde, Welzow-Süd, Nochten and Reichwalde. They produce around 60 million tonnes of lignite per year to supply the power plants Jänschwalde, Schwarze Pumpe and Boxberg as well as the refining plant Schwarze Pumpe. Briquette, pulverized lignite and fluidized-bed lignite are processed from the raw material here. The lignite is transported using the company's own central railway network, which is 360 km long.
Beside the adequate supply of lignite Lausitz Energie Bergbau AG's goal is at the same time to reduce and limit as far as possible the impacts of mining on the environment and landscapes to the unavoidable. With timely recultivation straight after mining a safe diverse post-mining landscape is created with woodlands, fields and grasslands as well as areas for nature conservation. The opencast mine Cottbus-Nord closed as plan in 2015 is being transformed into a lake – the future Cottbuser Ostsee lake until the mid-2020s. It will be the biggest post-mining lake in Germany for now.
More on: www.leag.de

MIBRAG
In 1994, Mitteldeutsche Braunkohlengesellschaft (MIBRAG) was the first East German brown coal company to be privatized. Activities of the company have been focused in the south of Saxony-Anhalt – the company's headquarters are located at the city of Zeitz – and in the region south of Leipzig. MIBRAG is the sole shareholder of companies Helmsteder Revier (HSR), GALA-MIBRAG-Service, Bohr- und Brunnenbau, MIBRAG Consulting International and MIBRAG Neue Energie. The company holds shares in three more entities offering a wide range of services from energy generation, landscaping to civil engineering, disposal, mine engineering services and the operation of a wind farm at the border of United Schleenhain mine in Saxony.
For more than two decades MIBRAG has made a stable contribution to the security of supply in the energy and heat sector. A total up to 20 million tonnes of raw lignite are mined at both mines in Profen (Saxony-Anhalt) and United Schleenhain (Saxony) each year. The modern Lippendorf (Saxony) and Schkopau (Saxony-Anhalt) power plants are major customers of the domestic fuel. The company also includes a briquetting and dust plant at Deuben and industrial power plants at Deuben and Wählitz. MIBRAG's industrial power plants – among other things – supply district heating, hot water and steam to end customers and private households. Lignite fuel dust is further processed in the cement industry. After an eight-year break, briquette production was resumed by MIBRAG in 2011 and currently, a total of up to 60,000 tonnes of briquettes are produced at the Deuben beneficiation site (Saxony-Anhalt) per year.
MIBRAG has established as reliable partner and stabilizing factor in the economic life of Central Germany. A total share of about 60 percent of delivery contracts covering an average annual order volume of EUR 110m are concluded with the companies in the Central German region alone. On this basis, mining helps to secure jobs also outside the company. Furthermore, the company is strongly committed to local alliances for jobs and for regional economic development. The MIBRAG group currently employs 3,000 people, including nearly 160 trainees.
More on www.mibrag.de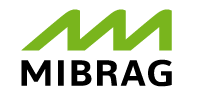 EP Commodities
EP Commodities specializes in trading (wholesale) of gas, electricity and emission allowances CO2 (potentially also financially in coal and oil). The natural gas trading business is performed only on the European market (Czech Republic, Slovakia, Germany, Austria, Italy and Netherlands). EP Commodities focuses on countries where EPH owns assets or countries, where the market liquidity enables efficient trading. The services in the field of natural gas include trades through exchanges, platform operators and through OTC. The company trades on the spot and the futures markets with the delivery to the VTP. Only in Italy, EP Commodities ensures the supply of natural gas to power plants of the sister company – EP Produzione.
A significant part of the company's portfolio represent reservoirs, cross-border capacities, physical flows and providing flexibility throughout the region. EP Commodities also provides financial hedging of physical assets of the EPH Group, including physical sourcing for the portfolio of end customers.
For the trading of electricity (and emission allowances) the company uses EEX and ICE exchanges, and OTC markets only for the trades in the Czech Republic and Germany.
More on www.epcommodities.cz

RVA Group
RVA Group is a specialist project management and EHS organisation operating in the decommissioning, decontamination, dismantling and demolition sectors. With more than 25 years' experience in this high-hazard field, the company has established itself as the industry market leader. Headquartered in London, UK, its highly skilled, multi-disciplined engineering team has completed more than 750 large-scale and complex projects worldwide.
With experience spanning the chemical, petrochemical, pharmaceutical, manufacturing, industrial, oil, gas, power and energy industries, RVA provides a comprehensive and flexible range of services – from front-end engineering through to total project management – making certain that in every instance, the client's precise requirements are met.
As a result, the organisation has become renowned globally for health and safety excellence, engineering expertise, environmental impact minimisation, and strong commercial project control. By working exclusively with plant owners – and remaining independent of the contractor supply chain – RVA provides focused and uncompromised advice throughout the entire project life-cycle.
More on www.rvagroup.org

EP Coal Trading
EP Coal Trading provides exclusive sale of the Polish sorted and energy coal from the underground mine PG Silesia. The company also sales the Czech sorted and energy coal, brown coal briquettes, and pulverized brown coal dusts, which are produced with the aim of increasing the useful properties of brown or hard varieties of coal. The company also provides sales of brown lignite from the German MIBRAG mines in Central Europe and in collaboration with a leading producer of Kemerovo region provides distribution and sale of Russian sorted and energy coal in the Central, Eastern and Western Europe.
Provides sales of more than 3.5 mil. tons of black coal energy (including about 1.5 mil. tons for the power plant of Fiume Santo, Sardinia) and more than 600 thousand tons of other materials (secondary energy products, lime and limestone sorbents).
More on www.epcoaltrading.cz

EOP & HOKA
EOP & HOKA is a major shipper of building materials and dry bulk cargo within the Czech Republic and to other countries. Every year it handles more than 1.7 million tonnes of dry bulk cargo (energy by-products, sorbent, cement and other building materials). In addition to shipping services it also provides advice on the properties and use of energy by-products (clinker, ash, FGD gypsum, stabilised by-products).
More on www.eophoka.cz