Italy
EP Produzione
operates a total generation capacity of 4,300 MW through four gas-fired power plants and one coal-fired power plant in Italy, making it one of the most relevant power generation players in the country. EP Produzione efficient and high-performance power stations are managed according to the highest environmental, safety and reliability standards.
EP Produzione includes hard coal power plant Fiume Santo on the Sardinia island with around 600 MW of net installed capacity, which is considered to be one of the most important industrial facilities in the northwestern Sardinia. Other four fully consolidated gas power plants are located mainly in the north of Italy – Livorno Ferraris, Ostiglia, Tavazzano e Montanaso, Trapani.
More on www.epproduzione.com

United Kingdom
EP Langage
is a CCGT (Combined Cycle Gas Turbine) power station located near Plymouth, Devon in South West England. Construction of the site started in 2008 and was commissioned in 2010. Total site capacity is 905 MW. High pressure steam system enables market leading efficiency (51.5 %), flexible design is capable of two-shift operation and minimum load, enhancing the plant´s capabilities. The combined cycle provides increased flexibility to National Grid for support and system services helping grid stability.
More on www.epuki.co.uk

EP South Humber Bank
is a gas-fired power station located near Stallingborough, England. Total installed capacity of the power plants is 1,365 MW. The site consists of two separately operated units with a flexible design capable of two-shift operation with minimum load enhancing the flexibility of the plant, similarly to Langage power plant.
More on www.epuki.co.uk

EP Kilroot
Kilroot power station is a coal and oil power station on the east coast of Northern Ireland, UK, commissioned in 1981. The station has installed capacity 514 MW in dual-fired boilers (coal and heavy fuel oil), along with 142 MW in four Open Cycle Gas Turbines (OCGT) and 10 MW of battery energy storage from the Kilroot Advancion Energy Storage Array, which is the only grid scale operational battery storage unit in Ireland with a potential to install a further 30–100 MW of battery storage. Together with EP Ballylumford, it secures over 60 % of Northern Ireland's electricity demand.
More on www.epuki.co.uk

EP Ballylumford
This natural-gas-fired power station is the largest power station in Northern Ireland consisting of two Combined Cycle Gas Turbines (CCGT) and two Open Cycle Gas Turbines (OCGT), which was built on a brown field site and began full commercial operation in 2003. Highly flexible CCGTs are able to operate in several different modes (open cycle, CCGT) and have the lowest minimum generation for CCGT in the Irish market. Such attributes are ideal for a system with high levels of wind where flexibility and fast response is required. The OCGTs provide required fast response units, as well as much needed capacity. The combination of fast, flexible and diverse thermal assets, jointly with battery storage potential, makes the Ballylumford portfolio attractive and ideally suited to the future market in Ireland. The potential to install storage at scale (30-100 MW) further enhances and diversifies the portfolio. Significant investment has been made in recent years, further enhancing Ballylumford's competitive position within the Irish market. The power plant´s capacity is 688 MW and together with EP Kilroot, it secures over 60 % of the region's electricity supply from diverse mix of assets.
More on www.epuki.co.uk

Ireland
Tynagh Energy
Tynagh is a 384 MW Combined Cycle Gas Turbine (CCGT) in east County Galway, the Republic of Ireland. The power station is the only independent CCGT plant in the Irish market and provides a flexible daily electricity product to the Irish wholesale electricity market since 2006. It is a major player in securing electricity supply to Galway and the west of Ireland with 9% of the country's electricity requirements supplied directly to the national grid. The CCGT plant was developed on the former disused Tynagh Mines site, being a major contributor to the local economy while minimising the environmental impact.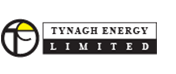 Germany
Kraftwerk Mehrum
Kraftwerk Mehrum GmbH (KWM) operates a coal-fired power plant with a net installed capacity of 690 MW. Mehrum is located between the cities of Hannover and Braunschweig directly on the Mittelland Canal.
The electrical output is enough to supply 700,000 households or about 1 million people with electrical energy, which corresponds to a supply area of the Hannover region. The operating range of the power plant is between 150 MW and 690 MW of net capacity. Due to the very flexible design, the system can adapt the power production to the individual needs of the power grid and meet the increasingly fluctuating load requirements due to the renewable energies. The system is characterized by relatively high availability rates and high reliability for the shareholders and for the load dispatcher.
In 1979, the coal-fired power station with a net output of initially 654 MW was put into operation. In 2003, extensive efficiency-enhancing measures were implemented (retrofit measure at the turbine, heat recovery in the flue gas system, optimization of cooling tower installations), which led to an increase in net output of 36 MW to 690 MW today and an increase in efficiency to around 40 %. Thanks to these measures, around 80,000 tons of hard coal and around 180,000 tons of CO2 are saved each year in the environmental balance with comparable output. Currently, around 120 employees ensure safe operation of the power plant.
More on www.kraftwerk-mehrum.de

Saale Energie
is located at Schkopau/Germany and  operates the Schkopau Power Plant with a net installed capacity of 900 MW.
The Schkopau Plant burns lignite from the central German field and supplies electricity to the 380 kV grid and to the 110 kV grid of Deutsche Bahn and also supplies power and steam to the chemical factories of Buna Sow Leuna Olefinverbund GmbH (BSL). The two blocks comprising the co-generation plant can be deployed independently to maintain supply.
The Schkopau power plant is not only a link in East Germanys power supply but also an important economic factor for the entire industrial region by supplying reliable energy to the chemical industry, the railway and the public grid.

France
Gazel Energie
Gazel Energie is energy producer in France with a  portfolio of coal and biomass fueled power plants and wind and solar farms with a total production capacity of 837 MW. Gazel Energie is also the fourth largest French provider of electricity and gas for 11,500 supply points. In accordance with the French Energy Transition Act, the company has already invested more than € 1.2 billion in its assets and since 2008 has reduced CO2 emissions by more than half, representing 7.5% of France's overall decarbonisation.

Netherlands
EP Netherlands
EP Netherlands (EPNL) is energy producer owning and operating natural-gas-fired power stations Sloe (870 MW installed capacity), Rijnmond (800 MW) and MaasStroom (426 MW). In addition, EPNL holds 50% stake in Enecogen gas-fired power plant (910 MW). With a cumulative capacity of 2.6 GW, EPNL ranks as the third largest operator of power plants in the Netherlands.
Beside of flexible power generation, EPNL is also engaged in power and gas supply business and operates a local gas pipeline (Zuid-Beveland, 55 km).
More on www.epnl.nl

EP Commodities CZ 
EP Commodities (EPC) specializes in trading of energy commodities, transit and storage capacities. We deal with transactions in natural gas, power, emissions allowances, coal and structural products like spreads across Europe. EPC focuses on countries where the EPH Group has its assets or where liquidity enables efficient trading. Besides physical trading, we realize financial hedging of commodities as well as sourcing portfolio of end-users in the group companies.
More on www.epcommodities.cz

EP Commodities AG 
Specialist in trading in energy commodities – natural gas, electricity, emission allowances, coal and other products located in Switzerland.
More on www.epcommodities.ch

Humbly Grove Energy
owns and operates an underground gas storage facility near Alton in Hampshire, United Kingdom, consisting of two reservoirs – the Great Oolite and the Rhaetic. 
The facility is a part of the National Transmission System providing approximately 6% of the UK gas storage capability and up to 3% of the national transmission system daily demand.
More on www.humblyenergy.co.uk

EP Resources CZ
EP Resources CZ provides exclusive sale of the Polish sorted and energy coal from the underground mine PG Silesia. The company also sells the Czech sorted and energy coal, brown coal briquettes, and pulverized brown coal dusts, which are produced with the aim of increasing the useful properties of brown or hard varieties of coal. It also provides sales of other materials (biomass, lime and limestone sorbents).
More on www.epresources.cz

EP Resources AG
EP Resources AG, located in Zug, Switzerland, handles the procurement of the coal, biomass and freight requirements of EPH's power facilities located in Germany, Italy, France and UK.
EP Resources is a growing global franchise across energy, leveraging EPH's in-house demand to offer global clients a portfolio of trading, marketing, freight and logistic services across hard coal, iron ore and freight and thereby adding value to our global clients.

RVA Group
RVA Group is a specialist project management and EHS organisation operating in the decommissioning, decontamination, dismantling and demolition sectors. With more than 25 years' experience in this high-hazard field, the company has established itself as the industry market leader. Headquartered in London, UK, its highly skilled, multi-disciplined engineering team has completed more than 750 large-scale and complex projects worldwide.
With experience spanning the chemical, petrochemical, pharmaceutical, manufacturing, industrial, oil, gas, power and energy industries, RVA provides a comprehensive and flexible range of services – from front-end engineering through to total project management – making certain that in every instance, the client's precise requirements are met.
As a result, the organisation has become renowned globally for health and safety excellence, engineering expertise, environmental impact minimisation, and strong commercial project control. By working exclusively with plant owners – and remaining independent of the contractor supply chain – RVA provides focused and uncompromised advice throughout the entire project life-cycle.
More on www.rvagroup.org